After the successful test races for the Student World Championships, the training camp with the elite team was scheduled for the end of May. In the Latvian jungle it was a technical challenge to get through the dense vegetation with a clear concept and to be able to approach the controls exactly.
After the training camp I went directly by car and ship from Riga via Tallinn to Lahti, the venue of the Jukola 2018. Thanks to the early arrival I was able to get used to the new terrain. The team started very well and I was only 4 minutes behind the top at my start. Unfortunately I got a very bad day and made a lot of mistakes. It was a literal nightmare for me, which kept me busy for several days. But I know: next year it will run better.
Report on the homepage of OLV Baselland: Jukola 2018
The Student World Championship (WUOC) was the next highlight after the Jukola. My specific preparation included a weekend in the Jura, a sprint day, several interval trainings and a sugar-free diet. So I travelled with the team fully motivated at the end of July to Kuortane, 350km north of Helsinki. 
The sprint was my first competition. Despite great nervousness I was focused at the start. I ran the first controls fast and clean. At the 5th control I was even on the 3rd intermediate position. After that I had a good run, too, but lost a bit of time especially on long physical routes. In the end, I was in 30th place. I'm very satisfied with my performance because I only lost 30 seconds to 7th place.
The technical race at the long distance was almost perfect. I only made a 30-second mistake in the middle part of the race. I'm very happy to have come very close to my best performance in my most important race of the season. The 14th place confirmed the good performance.
On the relay I started well on the 2nd track, but after a few controls I made a big mistake. I could react faster than in Jukola. Unfortunately the mistake was too big to fight for a good ranking.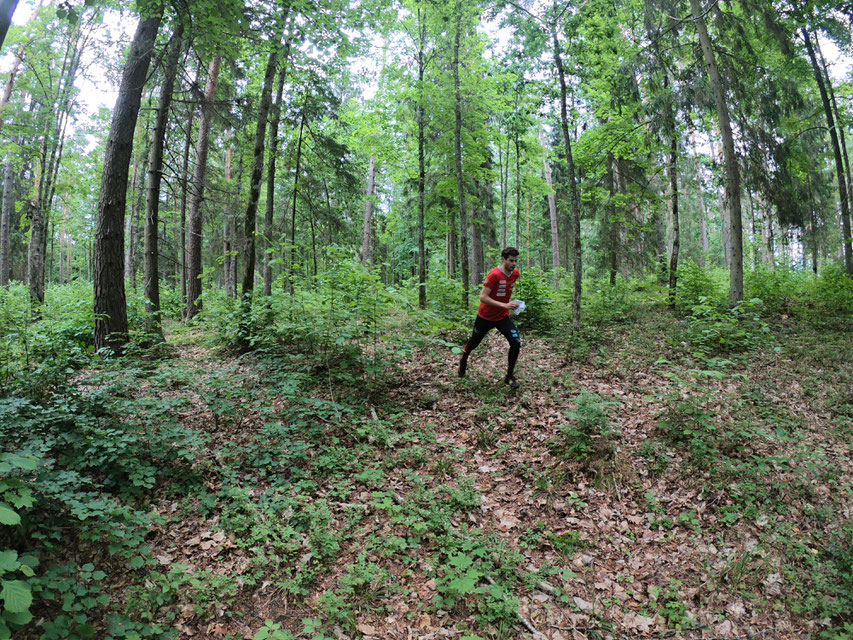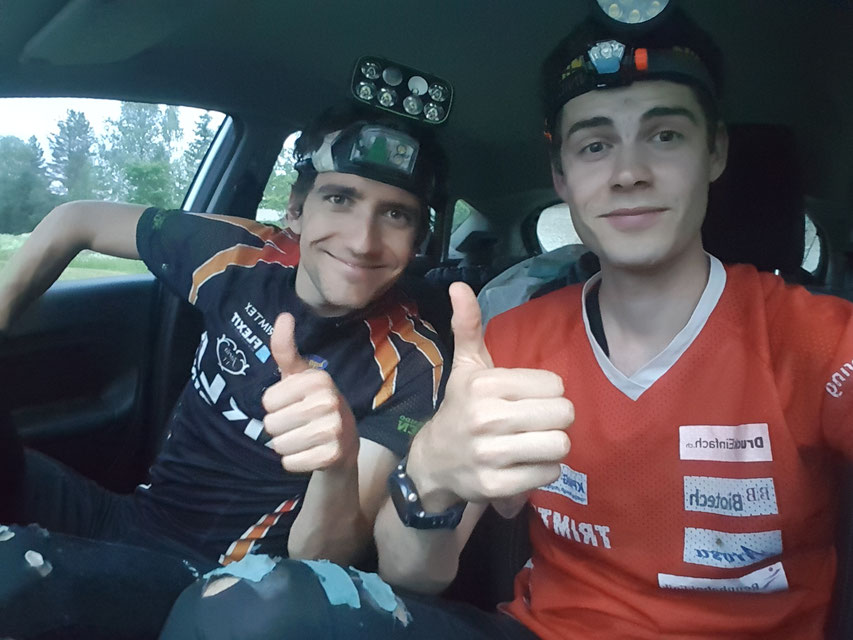 Preparation training for Jukola with Käspi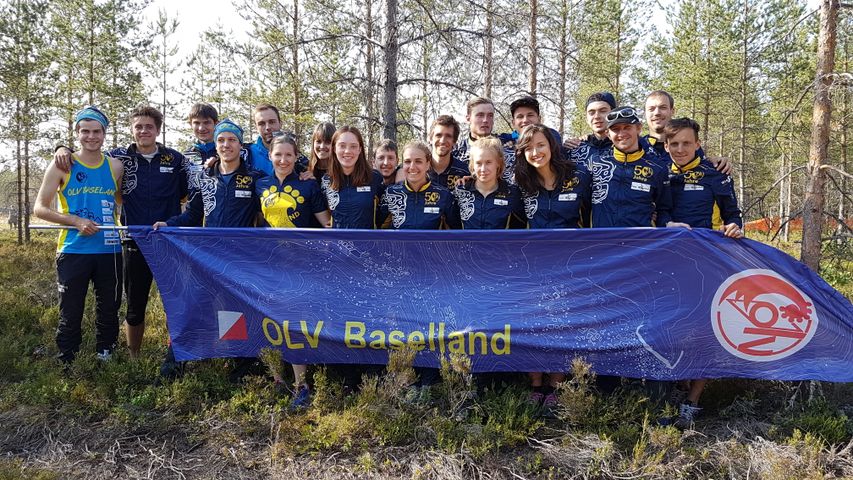 Team picture of OLV Baselland after Jukola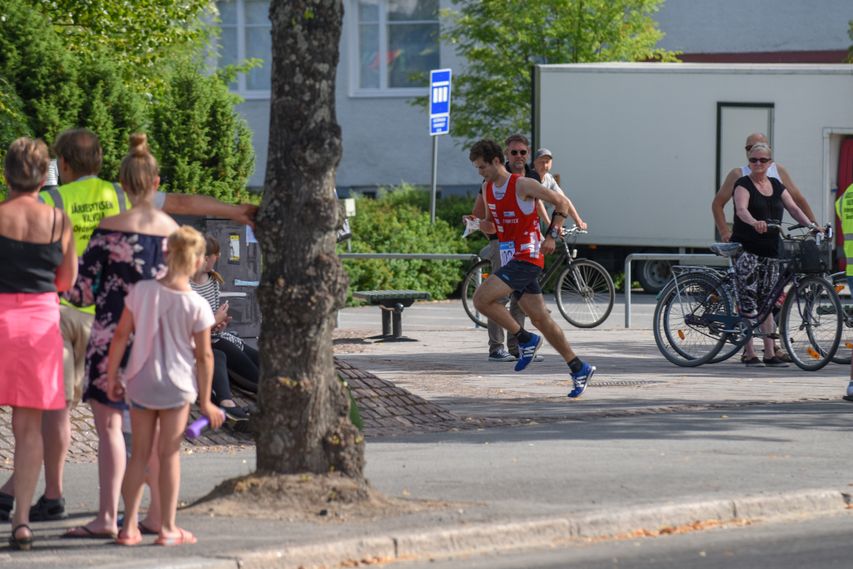 In action during the sprint at WUOC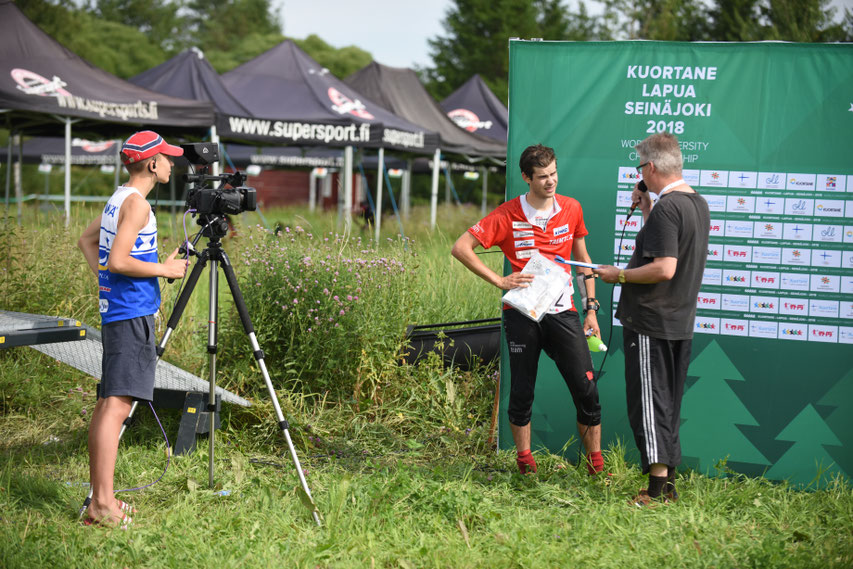 Interview after my 14th place at the long distance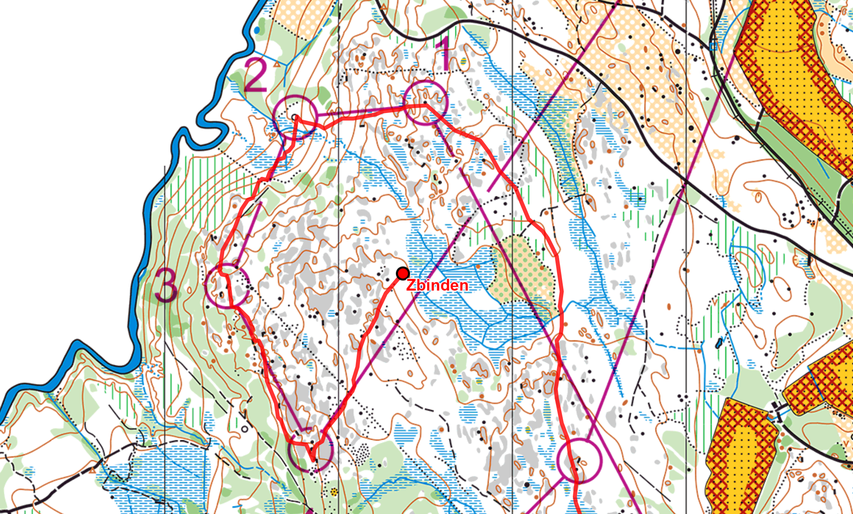 GPS from the first controls at long distance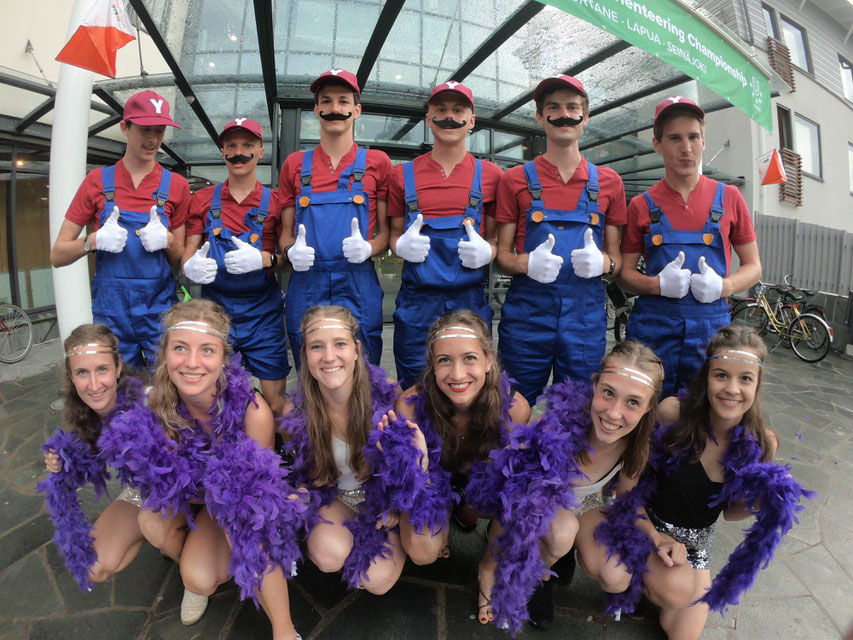 The SwissTeam at the WUOC-party